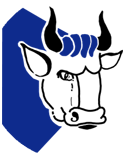 About Evelyn
---
Horoscopes
Annual Astro
Point of View
World Events
Passage
---
Guest Book
Feedback
Online Ordering
---
Home


Wednesday
08-12-2020

If today is your birthday, you are a Leo.

more >>




Astrological Summary for:
August 2, 2020 - August 31, 2020

The next 30 day+ Horoscope posting will be September 1, 2020. Horoscope postings are based on major planetary transits.

The Zodiacal Wheel has 12 different signs.
Your date of birth determines which sign you are.
Click your birth sign below to discover what's in the stars for you this month!



Aries March 21 - April 20


Taurus April 21 - May 21


Gemini May 22 - June 21


Cancer June 22 - July 22


Leo July 23 - August 21


Virgo August 22 - September 23


Libra September 24 - October 23


Scorpio October 24 - November 22


Sagittarius November 23 - December 22


Capricorn December 23 - January 20


Aquarius January 21 - February 19


Pisces February 20 - March 20